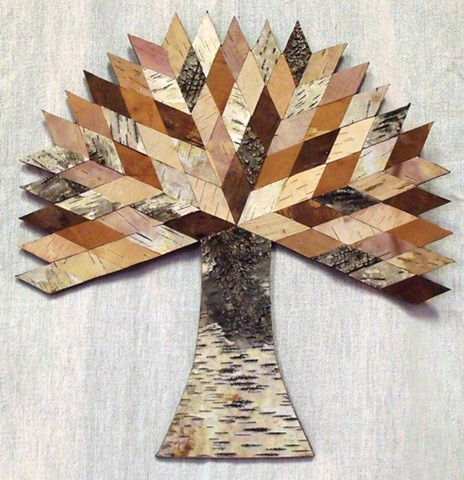 "Artist melds love of nature with eye for design". Sheila Brady, Ottawa Citizen
Living in Quebec's Gatineau Hills, surrounded by nature's inspiration, Cheryl creates birch bark and natural twig designs to reintroduce the spirit of nature into today's home and garden. Many creative decisions are made as each piece occupies real space.
Rustic Ridge Designs is a distinctive collection of home furnishings, mosaic birch bark art, woven willow sculptural works and rustic garden decor. Adorned by the artist's signature freeform twig designs, each rustic piece expresses a unique character and charm that provides a sense of simpler times. Traditional bentwood or mortise and tenon joinery ensures structural strength.
Some of Rustic Ridge Designs are shared in a collection of one day workshops. Participants learn the basic elements and techniques of rustic making.